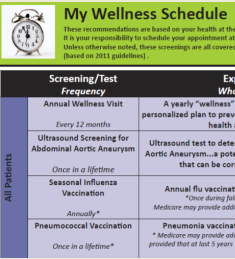 Updated Medicare Annual Wellness Visit exam forms and templates are now available.
New additions include a complete Annual Wellness Visit record that every patient can take home: a personal folder with tabs for the Medicare Screening Template (My Wellness Schedule), "My Medications", My Immunizations", "My Health Care Team", and more.
View the entire Annual Wellness Visit template kit here.